Środa, 7 kwiecień 2021, 00:47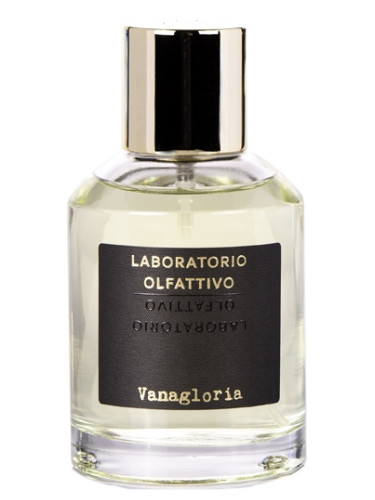 Cytat:Top notes: Saffron essential oil, Pineapple accord
Middle notes: Olibanum resinoid, Olibanum essential oil, Tonka Bean absolute
Base notes: Vanilla Bean extract CO2, Musk
Jeśli ktoś ma niedosyt wanilii po podwójnym uderzeniu od Amouage to okazuję się że sam mistrz Dominique Ropion też stworzył ostatnio perfumy mające oddać hołd temu składnikowi. Oddajmy głos autorowi:
Cytat:For the Master's Collection, I wanted to create a perfume that expresses all the richness of vanilla and its multiple facets. This creation is built around an LMR (Laboratoire Monique Remy, subsidiary of IFF, - ed.) vanilla bean extract of sublime quality, of which I have amplified the most subtle tones. This Bourbon Vanilla, grown in the heart of the Indian Ocean, is extracted using CO2, a cold extraction technique that reveals the full spectrum of its gourmand, floral, leathery and spicy notes. Its leathery character is reinforced by saffron and its addictiveness by tonka bean, while the enveloping layers of incense add the texture of a mystical aura.
Krótka recenzja od jednego z redaktorów Fragrantici:
Cytat:I was able to smell Vanagloria before its launch and would like to briefly share my thoughts and impressions on it. Vanagloria is vanilla-based perfume, but it's a far cry from traditional plain sweet vanillas, soft and fuzzy, despite the vanilla play on words; as far as Disney princesses, Belle or Jasmine, are far from Vanellope von Schweetz.
It shows its age, an unbending adult character; its soft and delicate vanilla seems to hide under the armor, meeting you with the shine of steel and the smell of leather. Saffron, introduced to emphasize the bitter leathery aspects of vanilla pods, brings a peculiar metallic shine as well. After the rigid metallic taste and bitter leather of the start, Vanagloria shows some fire within. It has a characteristic roasted or even burned nutty smell, like a brown caramel crust on vanilla crème brulee or the burnt rim of a Galette de Roux almond pie.
And only after the metal, leather, fire and smoke - the perfume begins to relax, becoming something familiar, habitually gourmand; a delicate and fluffy vanilla with a tonka beans twist. In a nutshell, Vanagloria is PG-13 rated vanilla. It does not mean kids won't like it - they will enjoy its pretty sillage; but the saffron-incense-roasted-nuts development would be too hard for kids to digest.