Andy Tauer - Attar AT
Napisane:
04 listopada 2018, 17:01 - N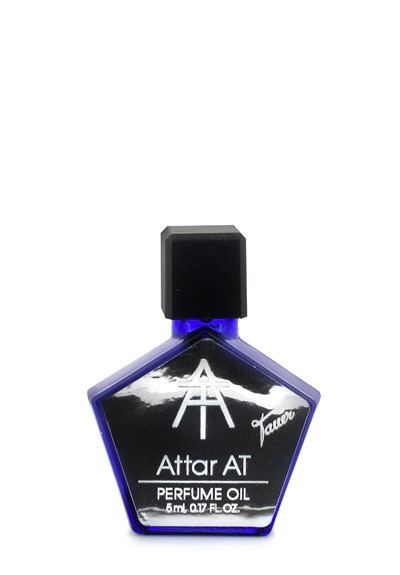 Opis ze strony producenta:
The Tauer attar speaks in Arabian language; it is undiluted perfume oil and needs the skin's warmth to bloom. The fragrance is dark, leathery, animalic. Creamy sandalwood from Mysore balances an arab wood accord. Jasmin absolute from Egypt adds a floral undertone. Earthy vetiver oil from Java and black cistus oil from Spain add to the arcoamatic aura of the attar. The Tauer attar blooms and lasts on skin but follows the tradition: An attar always comes with an element of modesty.
Perfumy w formie olejku. W otwarciu wyraźny akord birch tar ( czyli takiej trochę palonej gumy
) plus skóra i vetiver. W późniejszej fazie zapach trochę się wysładza i dużo mocniej czuć jaśmin, zapach przez cały czas pozostaje do pewnego stopnia dymny.
Z tego opisu najbardziej się szykowałem na
animalic
i
Mysore sandalwood
ale jednego i drugiego jest jak na lekarstwo. Jakość ogólnie wysoka. Bardzo dobra trwałość, projekcja przeciętna, te 5 ml wystarczy na bardzo długo